You can now easily add extra (long) details to your cards or list items. For cards, details will be displayed in a popup. For list items, details will be displayed in a "pull out". See the images below for an example of both: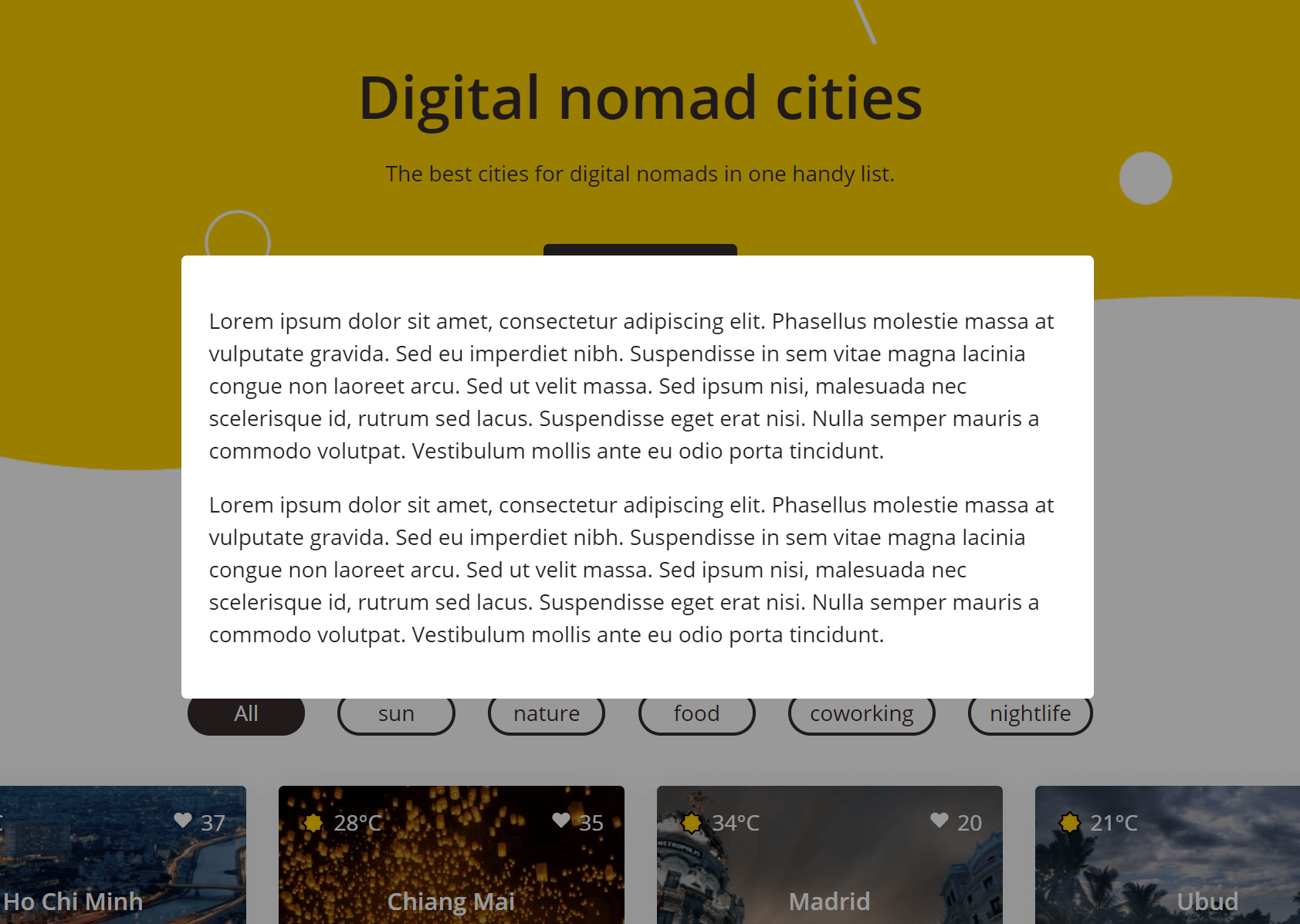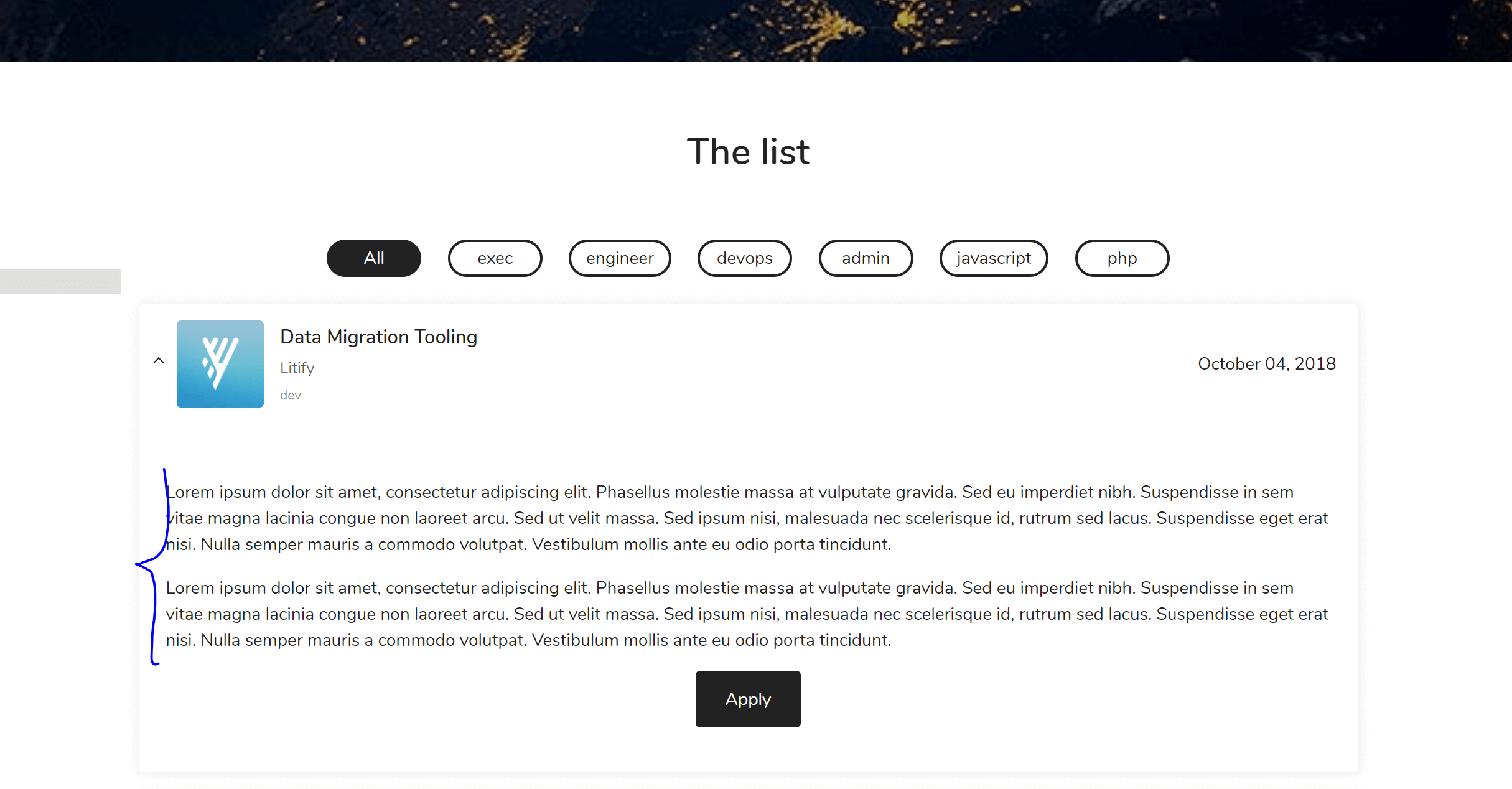 Displaying these extra details is easy. Just add a Details column in your data sheet, and fill it with text.

Adding a CTA button underneath the details
You can easily add a button underneath the details text. Notice in the 2nd example image, there is a button called "Apply" underneath the details.
To implement such a button, go to your content sheet and find the options cell for your row. Add an option
item button = Your Button Text

The button will automatically link to the link you supplied in your data sheet.